I've always loved woodworking and when I started getting myself into it I only had a couple of hand tools and no experience at all. Trying to start a complex project was out of any question. But that humble beginning is what taught me the most so now I'm sharing some of the simplest and most minimalist woodworking designs that you can do if you're a beginner.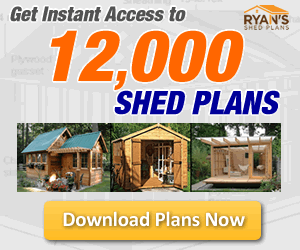 1. Just a basic tool shelf
Source: PalletUniversity
The best things are the ones that can be done quickly but look as if they've been bought from a fancy store.
This little shelf can be made so easily just by saw off some old pallets and tighten them together with a hammer and some nails and you're done.
2. A kit with simple tools for wood crafting
3. A sofa sleeve
Source: abeautifulmess
This is an even simpler one – just connect three pieces of wood and make a hole in them for the cup and there you go. Never even thought it could get any easier than that.
4. Antique looking candle holder
Source: simplycountrylife
This project is ideal for those that want a little southern charm into their homes. The horseshoes even add a special touch to it.
5. Stylish address plate and planter 2 in 1
Source: shanty-2-chic
This modern-looking wall planter will surely add some style to the exterior appearance of your home.
6. A wooden dock for a tablet
Source: instructables
This is a one-piece project that looks simple but it's not that simple to do. If you're up for a challenge you can try to make it.
7. A small wooden case for a USB drive
Source: instructables
It is generally harder to work with a smaller piece of wood, but this project is quite simple. It just requires a steady hand and some patience.
8. A standing holder for wine bottles
Source: instructables
This one goes on the side of optical illusions, and frankly, I have no idea how it works but I'll surely try to find out its secrets.
9. Plain boxes
Source: instructables
The most basic boxes are the perfect start for beginners. You will learn the basic shapes and forms that will give you experience for more complicated projects.
10. Relaxing wall art
Source: cherishedbliss
This arrow wall art will just relax you while you're doing it. There's no way it can go wrong.
11. A simple birdhouse
Source: skiptomylou
This is the perfect project to bond with your kids as they can help you with it and with the deployment when it's finished.
12. A one-piece wine rack
Source: camillestyles
If you have an extra plank of wood you can turn it into a rack for wine bottles. It will look stylish and its very simple to make.
13. An X side table
Source: manmadediy
This one might look a little bit more complicated but it truly isn't.
14. A unique wooden doormat
Source: domesticimperfection
There are plenty of doormat designs but nothing says welcome in a more unique way than this wooden doormat.
15. A simple lazy Susan
Source: remodelaholic
You can easily make a lazy Susan from scratch and I'm sure you'll find a use for it in your home.
16. This coat rack with a baseball on top
Source: minwax
These are great for the kids' room and they're very creative too.
17. A hanging planter frame
Source: shanty-2-chic
This unique frame for your hanging baskets is very simple to make and it's very convenient too.
18. A more complex craft – jelly dispenser
Source: instructables
This one is a classic and you can put whatever type of candy you want in it. Making this will surely bring back memories from your childhood and it will create warm memories for your child.
19. A wooden candle-holder
Source: instructables
This is one of the easiest ones out there. You can decorate it however you want but it's as easy as making a hole in a block of wood.
20. Simple bookends
Source: homesteady
This is one of my favorites. You don't even have to measure the wood to make it. It will surely turn out to look cool however you decide to make it.
21. Simple wooden spoon
Source: instructables
Turning a chunk of wood into a spoon without using any electric tools is challenging but it is important to understand and appreciate how much technology has improved over the years.
22. A stylish hanging planter
Source: biggerthanthethreeofus
The design for this hanging planter is inspired by the 1950's architecture but it looks stylish.
23. Wood + iron pipes = a professional table
Source: diyprojects
Mixing simple wood projects with some other materials like the iron pipes, in this case, can make simple things look modern and professional.
24. A tray for office supplies
Source: build-basic
This project might require a bit more time as it needs some precise cuts and measures but the result will be worth it.
25. A frame for bottle vases
Source: nur-noch
This one looks very modern and stylish and it's not that hard to make.
26. A cheap side table
Source: hertoolbelt
This is another one that might turn out to be a little bit more challenging but it won't cost you more than $20.
27. A Handkerchief holder
Source: hubpages
This is a minimalist project that's very easy to make. But it's very convenient and useful, especially for outdoor trips.